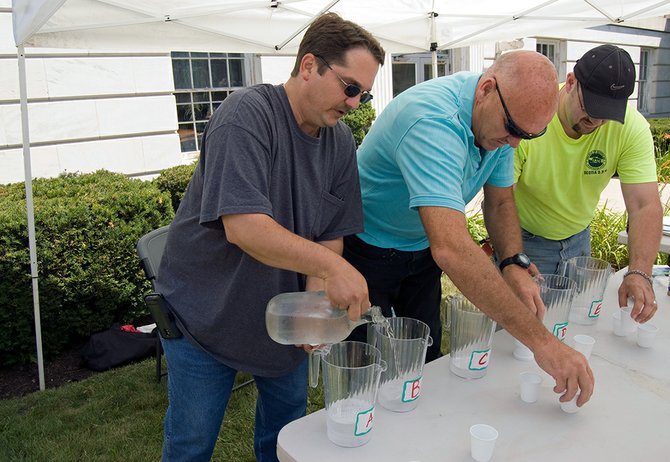 Water Department workers from municipalities refill water sample jugs after hearing some of the samples were warmer than others. From left, Steve Garbe from Schenectady, Ian Bonthron from Rotterdam and Travis Knaggs of Scotia.
Stories this photo appears in:

Town reclaims title of best tasting water in county
A battle of taste buds on a searing summer day ended with the Town of Niskayuna reclaiming the right to call its tap water supreme.