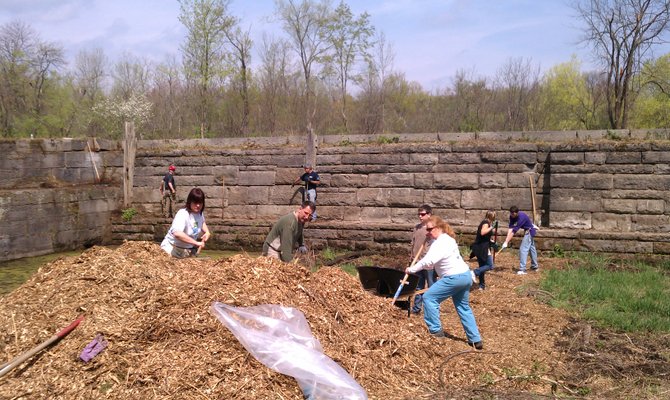 Students clean up the site of an abandoned Lock as part of a project to design accessibility to the area. Submitted photo.
Stories this photo appears in:

Through a few serendipitous happenings, dozens of Shenendehowa High School students wound up at an abandoned lock in the woods along the Old Erie Canal this spring.