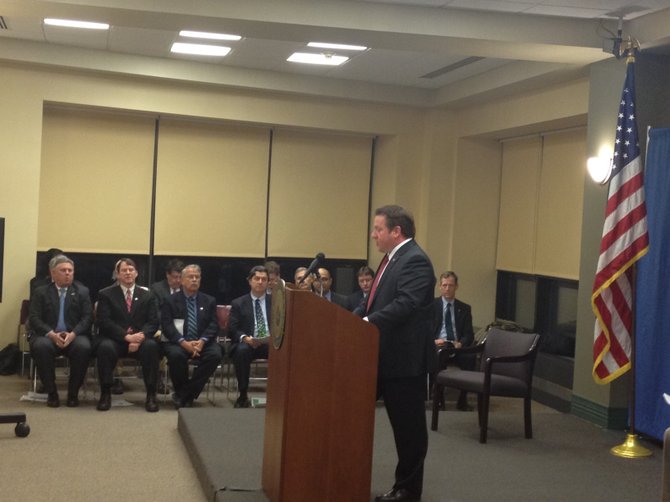 Albany County Executive Dan McCoy delivered his first State of the County Address on Monday, March 5, at the county offices, and said in no uncertain terms that 2012 brings dramatic fiscal challenges. Borrowing to keep the county running and the future of the county nursing home were mentioned in the speech.
Stories this photo appears in:

Managing costs, borrowing, nursing home's future key points of State of County
Albany County is running out of money and its government is "fractured" but County Executive Dan McCoy in his first State of the County address said he had plans to "provide the leadership necessary" to make it healthy again.