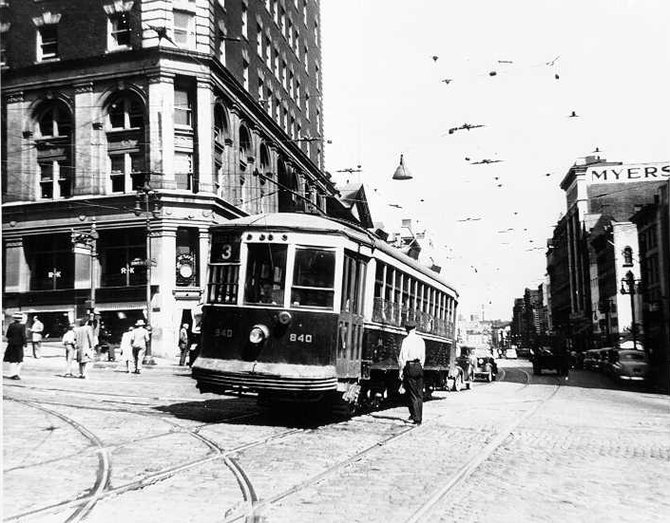 This is the last trolley to run in Albany in August 1946.
Stories this photo appears in:

When Gino DiCarlo was young, the street in front of his house in Schenectady was torn up. With each chunk of concrete that was ripped away, a portion of trolley track was revealed.