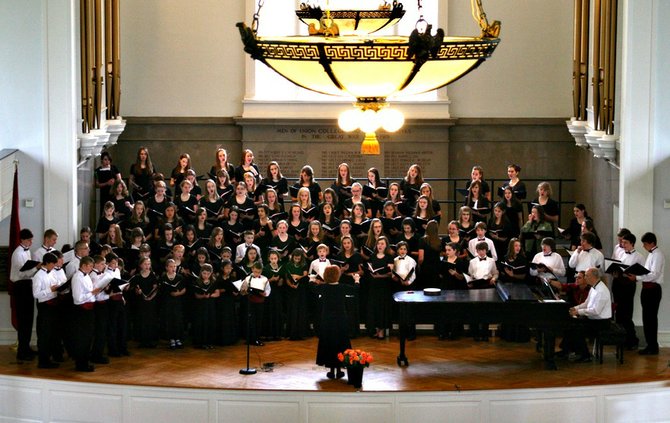 The Capital District Youth Chorale performs at the 2010 Voices for Hope Children's Benefit Concert.
Stories this photo appears in:

First United Methodist hosts benefit concert
Since 2003, the First United Methodist Church of Delmar has hosted the Voices of Hope Benefit Concert as a member of the Interfaith Partnership of the Homeless. The concert raises funds for Interfaith's summer youth programs, which provide activities, field trips and healthy lunches to hundreds of children each year.

Delmar church again hosts fundraiser for Interfaith Partnership for the Homeless
For nearly 10 years, one local congregation has worked to support the Albany communities of Arbor Hill and Sheridan Hollow by helping to provide a refuge for the children of those neighborhoods when school is out.