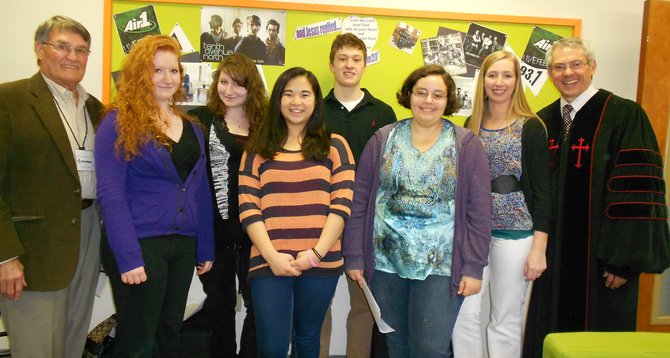 The Senior High Youth Group and chaperones are readyfor their trip to New York City, which will focus on missionary work. Picturedfrom left to right are: Hutch Tibbits, Leslie Lindenbaum, Lisa Lindenbaum,Sarah Ingraham, Gerhard Bosman, Sarrah Essa, Olivia Rooke, the Rev. JohanBosman. Not available for the picture: Bryce Parsons, Ryan Gordon andQuinn Zusy.

Stories this photo appears in:

"What we try to do at the church is take the kind of approach that we can care and serve each other. The kids learn from a very young age to get involved with community and to be serving, realizing it may not always be in the most comfortable situation and the food may not be the best. They really become sensitive to others. We expose them tothe real world. We're fortunate here, most of the kids are in privileged homes, and it's good for the adults to see as well. It's not always as good as we have it here." Reverend Bosman of Christ Community Reformed Church.