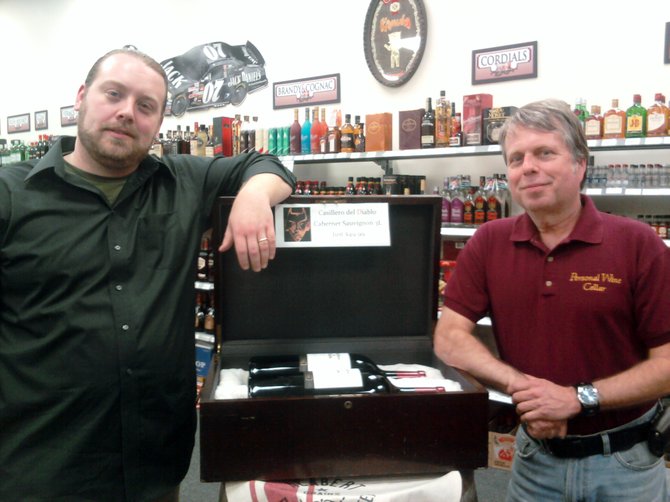 Personal Wine Cellar Manager Ernie Darrah, left, and Owner Brian Craig had petitioned the Schenectady County Legislature to ease restrictions placed on holiday alcohol sales. On Tuesday, March 13, the legislature unanimously approved the change.
Stories this photo appears in:

County Legislature lifts retail wine and liquor restrictions
Liquor store owners are toasting Schenectady County officials for throwing back holiday sales restrictions.