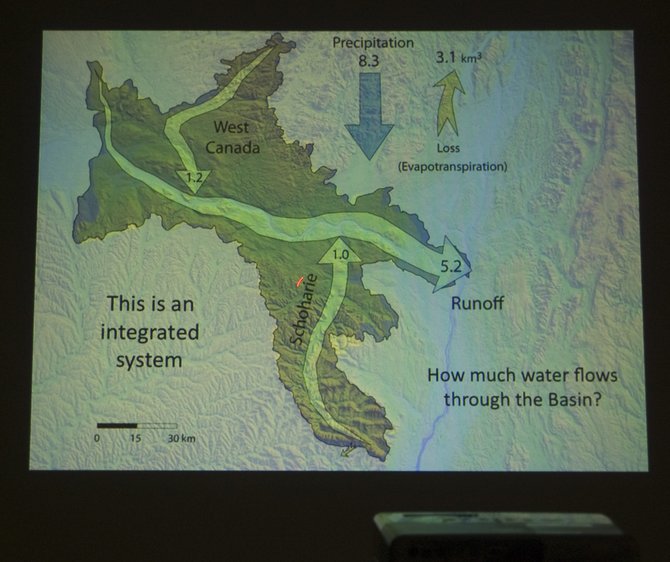 Union College professor John Garver talks about record rainfall that occurred during Hurricane Irene and how it affected Schenectady County. Numbers on the map are kilometers of water.
Stories this photo appears in:

Tonko hosts forum on precautions, planning
If the mighty Mohawk River ever reaches the record-breaking flood levels brought on by Tropical Storm Irene and Lee again, residents now have a wider assortment of tips and resources to draw on.