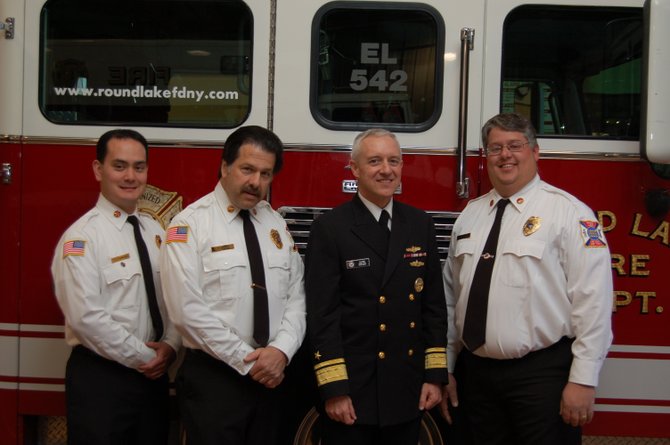 Rear Admiral David W. Titley, Assistant Deputy Chief of Naval Operations for Information Dominance and Director for the Task Force Climate Change made several stops while in the area, Round Lake Fire Department was one of them. Admiral Titley was here as part of the Navy's 50/50Program. Photo Submitted.
Stories this photo appears in:

"You talk with these folks, all volunteers, salt of the earth just Americans wanting to help out their community. …You got the feeling that everybody is trying to do what is best for the community." Rear Admiral David W. Titley on his visit to the Round Lake Fire Department.