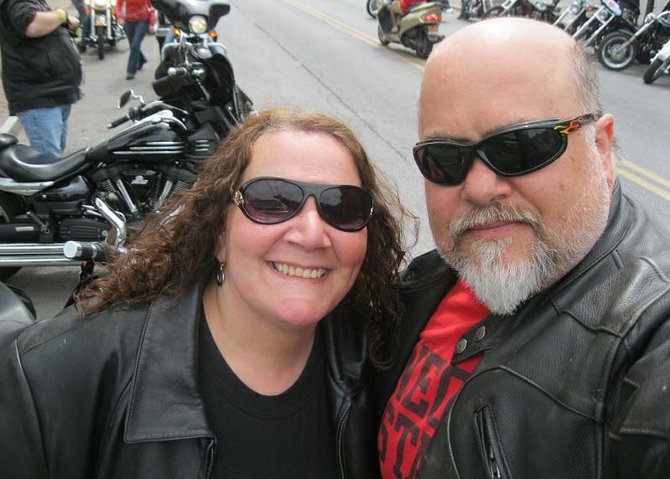 Lisa Petrocelli recently published "The Gloves Come Off," which takes a look at the biker culture and community.
Stories this photo appears in:

Lisa Petrocelli took a ride on her cousin Vinny's motorcycle when she was 15. She said she was scared but never felt such a thrill and vowed to do it again someday. That day came more than 20 years later, when she and her husband, Dino, bought a motorcycle of their own.