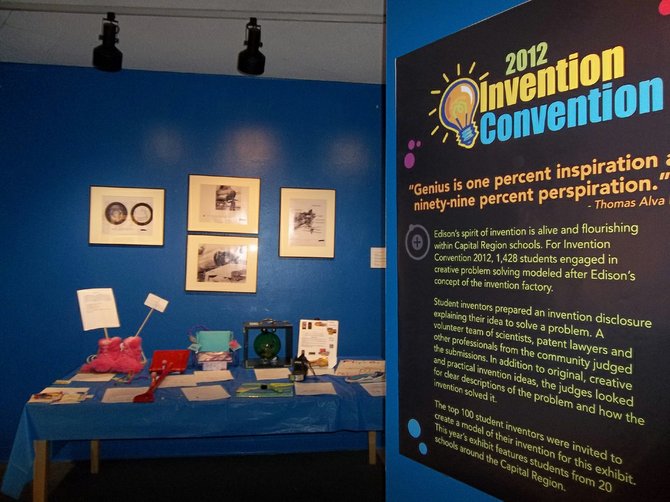 The Invention Convention, an annual event hosted by the Schenectady Museum draws some interesting innovations. Photo Submitted.
Stories this photo appears in:
Are you tired of long shoelaces getting in the way of your stroll? How about that darn mud and debris that builds up in horse shoes after a long ride? Well, some young minds are at work solving these dilemmas and more by inventing products like a shoe magnet and a lighted hoof picker as part of the Capital District Invention Convention.