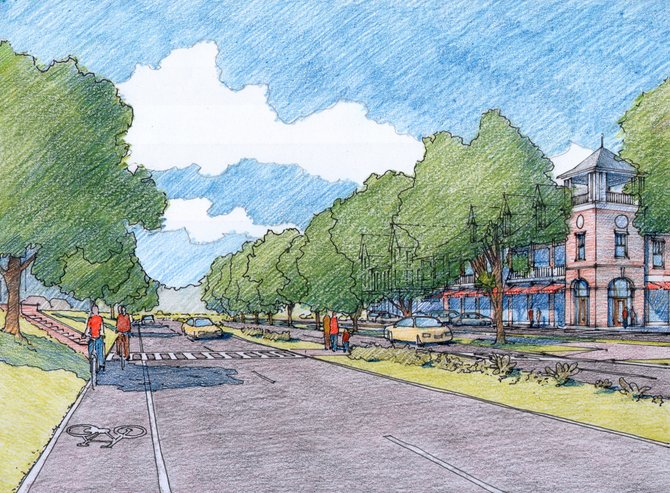 An artist's rendering of Clifton Country Road in Clifton Park, if proposed walkabilitly measures are implemented.
Stories this photo appears in:

As towns in the northern stretches of the Capital District grow and change, so does their land use. To better equip themselves with the necessary tools to manage growth, some towns are revisiting their zoning practices.