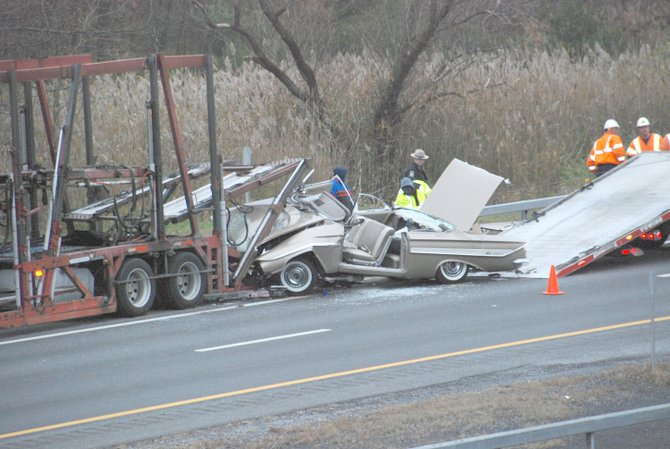 State Police said this 1961 Chevrolet slammed into the back of a car carrier that was pulled over on the Thruway. The driver was seriously injured.
Stories this photo appears in:

State Police are looking into an accident on the Thruway that put a Staten Island man in the hospital.