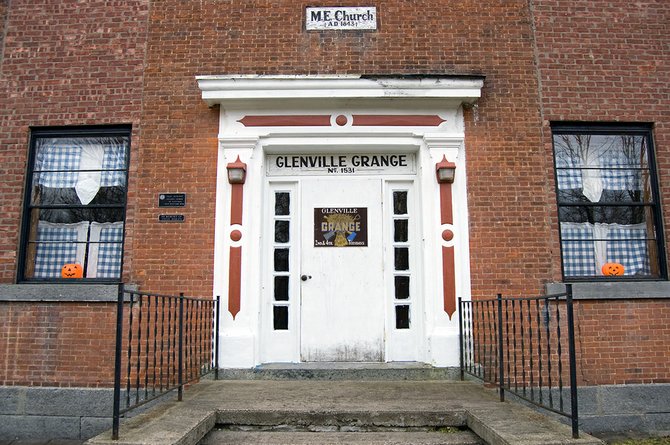 The Glenville Grange will soon house a "nanobrewery," with the business leasing space from the historic building located on West Glenville Road. The brewery, Wolf Hollow Brewing Company, is planning to sell beer primarily to town residents.
Stories this photo appears in:

Planning Board approves town's first microbrewery, Wolf Hollow Brewing Company
The town Planning and Zoning Commission on Monday, Nov. 19, approved the site plan for a part-time microbrewery at the Glenville Grange building, located in the hamlet of West Glenville.