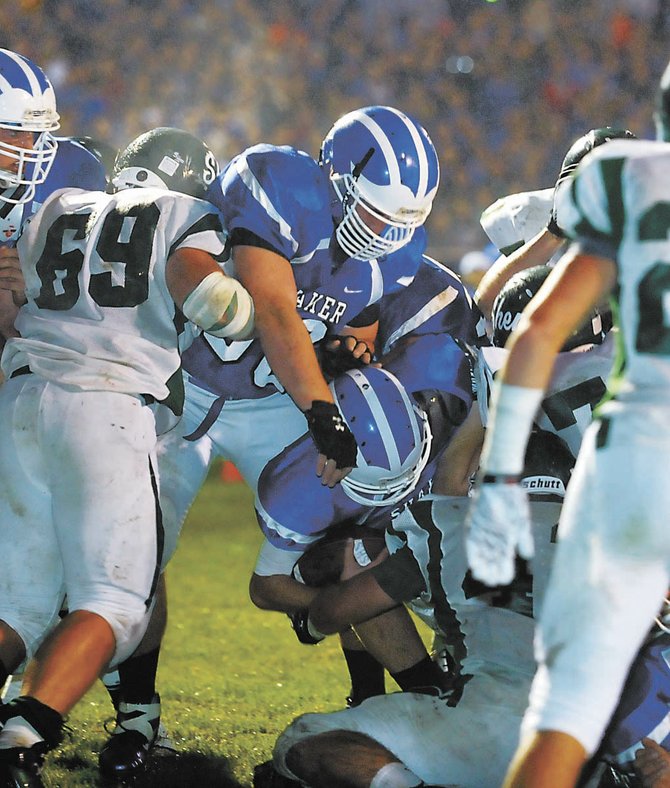 Shaker quarterback Chris Landers plunges into the end zone for the first touchdown of Friday's game against Shenendehowa in Latham. Landers added another touchdown in the second quarter to help the Blue Bison defeat the Plainsmen 35-8 in front of 3,000 people.
Stories this photo appears in:

Blue Bison run for more than 400 yards in victory
Sept. 28, 2012 may wind up being a special date in Shaker football history.