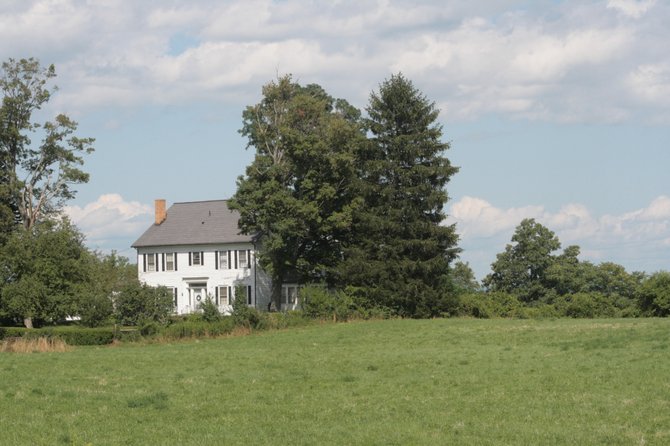 The Cappiello home and farmstead in Ballston has been a landmark in the town for half a century. The town had the opportunity to purchase the land and home, but was unable to move forward in the decision at a meeting held on the evening of Wed., Sept. 26. The property has been sold as of Friday, Sept. 28 for $2.7 million.
Stories this photo appears in:

Cappiello Farm sold to another buyer for $2.7M; town's price was $600k
A plan for the Town of Ballston to purchase an iconic piece of farmland has failed, much to the chagrin of the landowners and open space advocates.