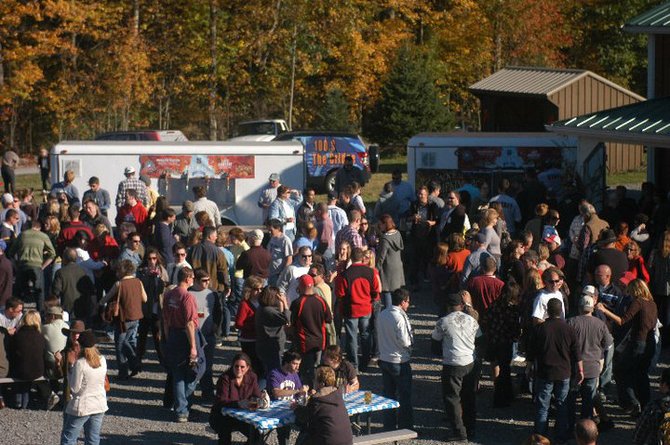 The Oktobeerfest crowd has been growing by the year. This year's event will take place at the Malta Drive-In on Saturday, Oct. 13 and will feature nearly 30 beers. Submitted photo.
Stories this photo appears in:

Oktobeerfest moves location, features regional and international brewers
The golden hues of autumn are popping up everywhere — in trees, store displays and sunsets. But for beer lovers, fall offers up its own fall display with ales, lagers and stouts, and all will be ready for sampling at Oktobeerfest 2012.