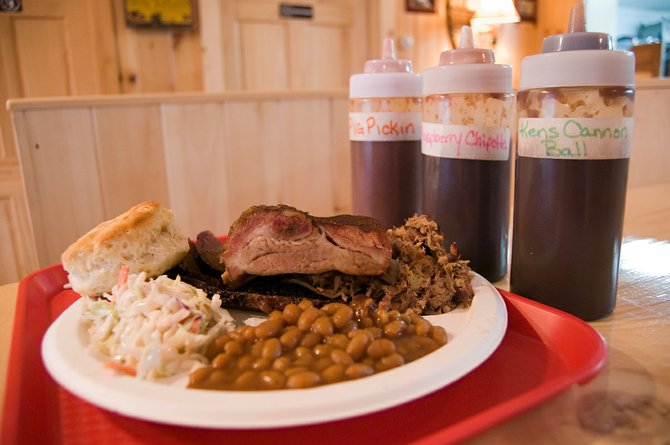 North Counrty BBQ's three meat platter would likely results in leftovers. Customers can pair their food with three homemade sauces.
Stories this photo appears in:

Rotterdam family opens restaurant featuring slow-cooked, southern food
Not too long ago, Rotterdam resident Dave Borst, couldn't tell you what goes into a dry rub or barbecue sauce. Today, he'd invite you to try his own concoctions at his family-owned restaurant North Country BBQ in Rotterdam.