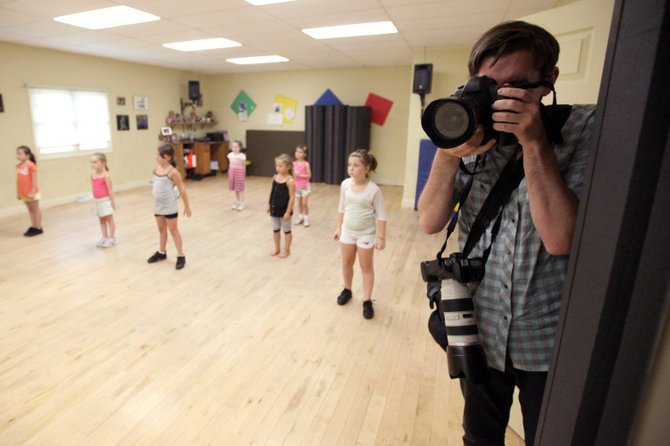 Patrick Dodson's passion for photography not only helps him make a living, but changes his view of the world. "I'm really inspired by the stories that happen in our own backyards," he said.
Stories this photo appears in:

Local photographer's work featured at Siena
When Patrick Dodson was a kid, he found a camera in the woods behind his backyard. With a new toy and inspiration from his grandfather's photography, Dodson took photos of one of the things he knew best: his cat.