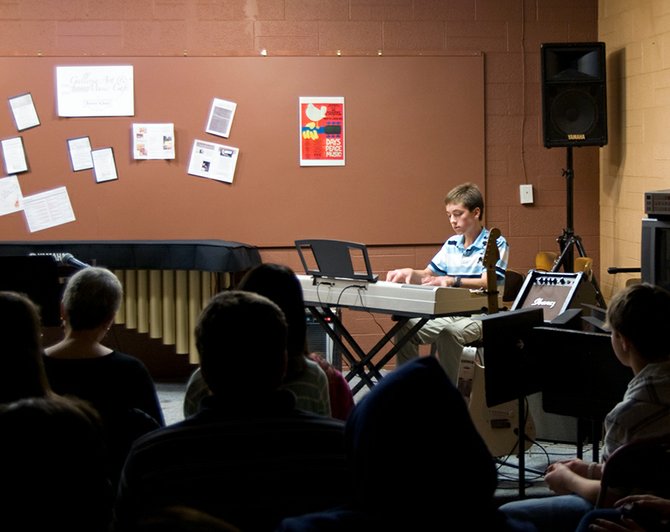 William Smith performs at Brown School's open mic night on Friday, Oct. 12, at its new music cafe. The space was designed to give younger musicians a venue to perform in front of an audience.
Stories this photo appears in:

Brown School hosts open mic at new music café, welcomes community
A performance at a café on a Friday night isn't an uncommon experience, but a primary school isn't typically where the nightlife is found.