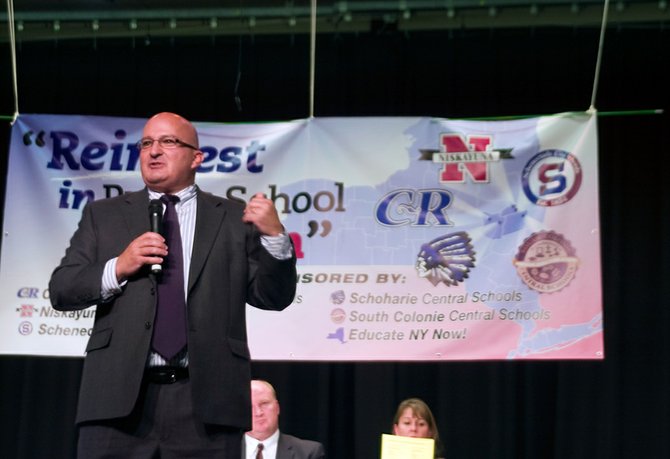 South Colonie Board of Education President Leonard Motto delivers closing remarks during a forum on Thursday, Oct. 18, at Sand Creek Middle School, with area five school districts protesting state funding reductions to education.
Stories this photo appears in:

Five districts converge to bemoan slashes in state aid alongside tax cap
Educators from South Colonie, Niskayuna, Schenectady, Schoharie and Cobleskill-Richmondville school districts met at Sand Creek Middle School to share their financial struggles. The districts represented a cross section of communities throughout the Capital District to show the similarity of challenges schools are facing.