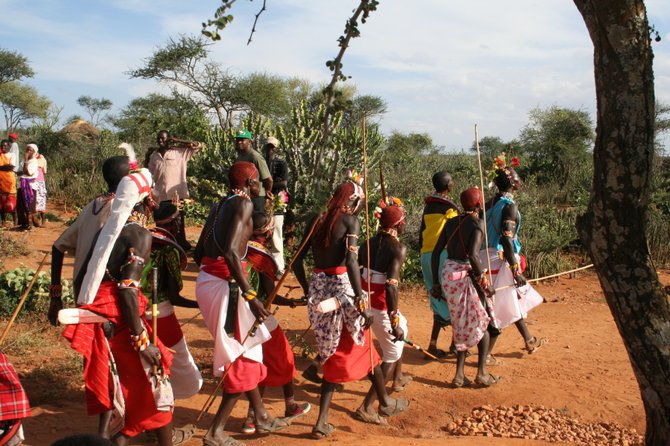 Life in Kenya is arid and its people poverty-stricken. A local fundraiser will seek to capture the spirit of the Kenyan harambee get-together to benefit the Loisaba Community Conservation Foundation and send school supplies to children in a Kenyan village. Submitted photo.

Stories this photo appears in:

In Kenya, a harambee can be as simple as a community gathering. The name comes from the Swahili word meaning "together pushing forward." One local group is looking to embody that spirit and help Kenyans at the same time through an event at Village Pizzeria in Middle Grove on Friday, Sept. 7.