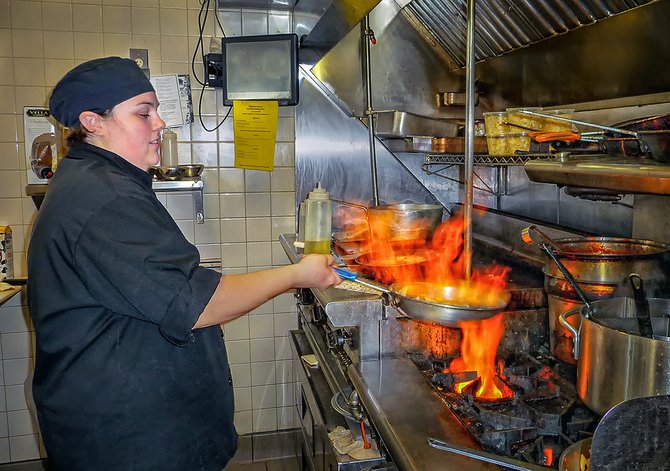 Kelly Donnelly cooks a meal in the kitchen at More Perreca's in Schenectady. Donnelly was recently hired as executive chef of the local restaurant.
Stories this photo appears in:

More Perreca's hires SCCC grad, young chefs beef up downtown offerings
As one family business expands its restaurant and refines it fare, the reins are in the hands of someone outside the family for the first time.