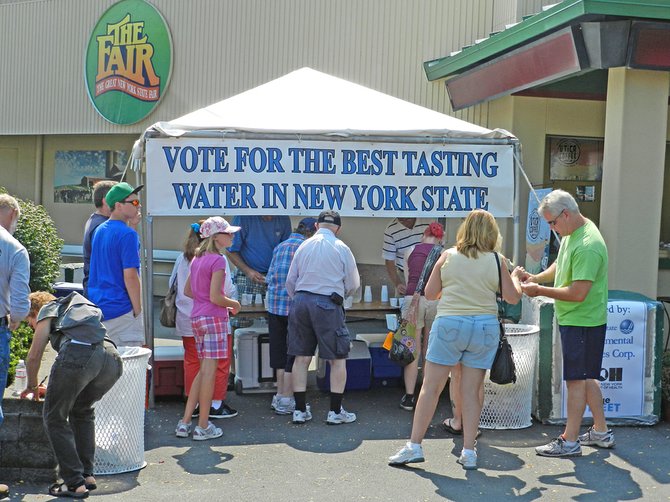 Attendees at the New York State Fair in Syracuse taste drinking water samples from 10 communities across the state. Niskayuna was crowned the best drinking water in the state at this year's contest, with Guilderland nabbing second place.
Stories this photo appears in:

Guilderland takes second place in state after tie at regional contest
The Town of Niskayuna on Thursday, Aug. 30, was announced the winner of the 26th annual New York State Drinking Water Taste Test. The Town of Guilderland captured second place.