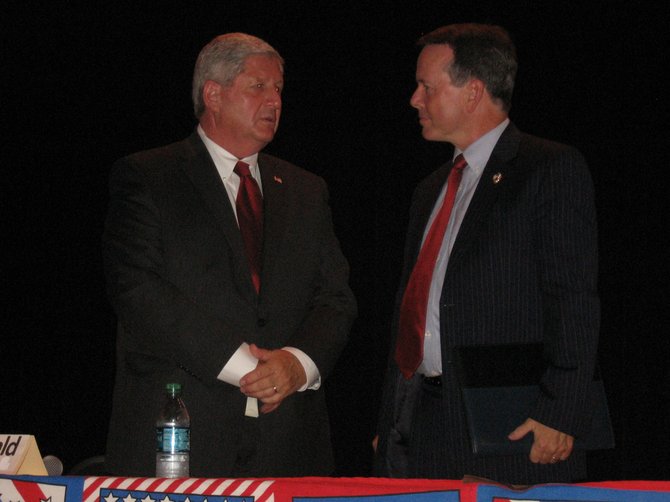 Edward Gilbert and Roy McDonald showed for the forum, Kathleen Marchione sent a statement.
Stories this photo appears in:

On Thursday, Sept 6, The League of Women Voters hosted a Meet the Candidates Public Forum for those seeking the Senate seat in the 43rd District. The venue was the Maple Avenue Middle School and the event took place at 7 p.m.