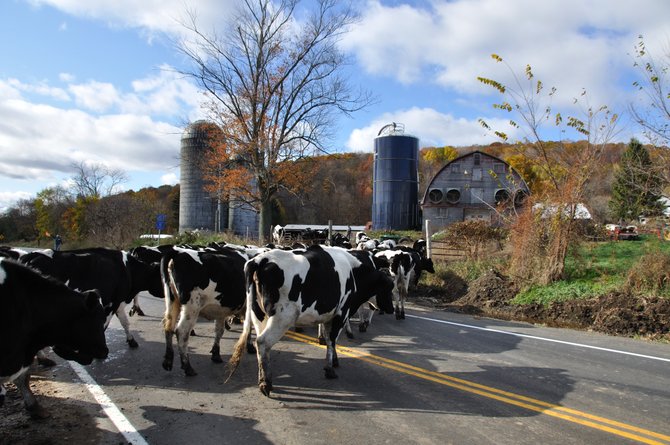 A good illustration of why it's important that towns incorporate land use planning and include agricultural lands in that planning along with farmland protection. Photo by Dietrich Gehring.
Stories this photo appears in:

Milton seeks Farmland Protection Plan
The Milton Farmland Protection Committee has been working on a plan for over a year. Milton's previous Town Supervisor, Frank Thompson had approached Sanford Becker, president of the committee and owner of Winterwood Horse Farm to set up the group. There are five board members on the committee, including Jaime O'Neill of the Saratoga County Planning Department.