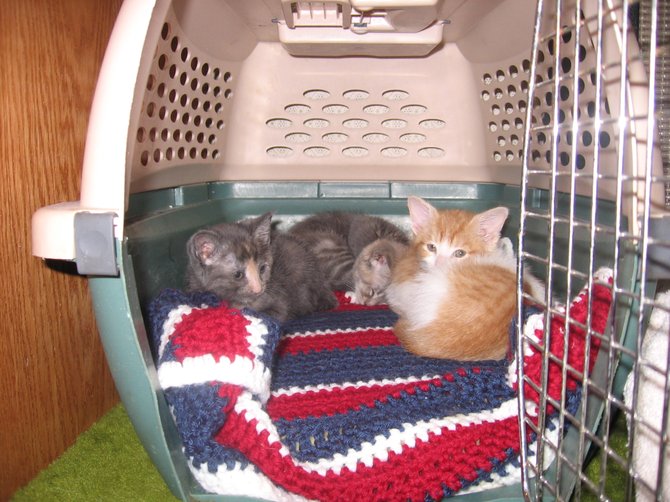 Some kittens being fostered by the Sampson family of Delmar through the not-for-profit rescue group Kitten Angels.
Stories this photo appears in:

Kitten Angels floats on donations to put thousands of kittens in homes
Judie Janco began Kitten Angels in Delmar nearly 11 years ago. The organization works through animal control and the watchful eye of residents. Any wild cats that are found within Bethlehem with kittens are rescued by the group.