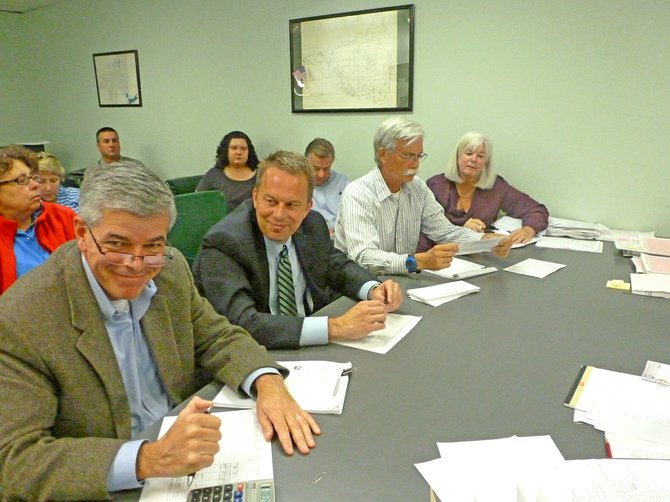 Absentee ballots were counted in the Democratic primary race between candidates John Cunningham, sitting far left, and Bill Reinhardt, sitting second from right, on Monday, Sept. 24. Reinhardt officially won the election by approximately 30 votes and will face Republican Jeremy Martelle in November.
Stories this photo appears in:

Cunningham gives support to opponent, absentee count shifts committee results
Bill Reinhardt is the official Democratic candidate for Bethlehem Town Board.