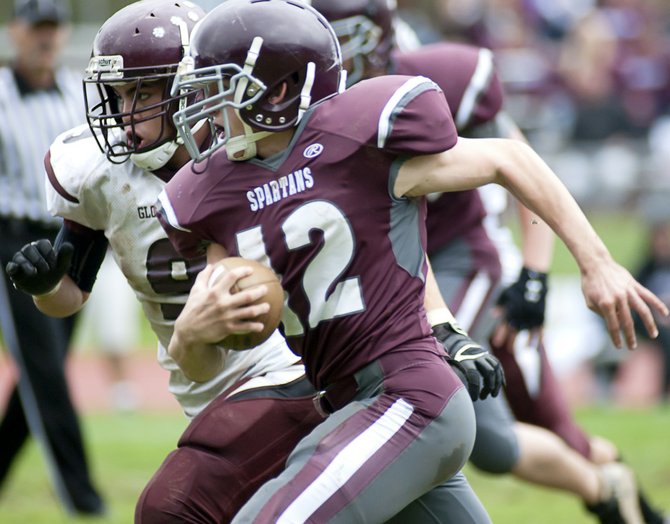 Joey Butler hits the corner for a long run as Burnt Hills-Ballston Lake defeated Gloversville on Sept. 29 54-7 during homecoming celebrations.
Stories this photo appears in:

Burnt Hill-Ballston Lake stomped Gloversville with an efficient offense and a stout defense. The Spartans scored 54 unanswered points to win 54-7 on Sept. 29.