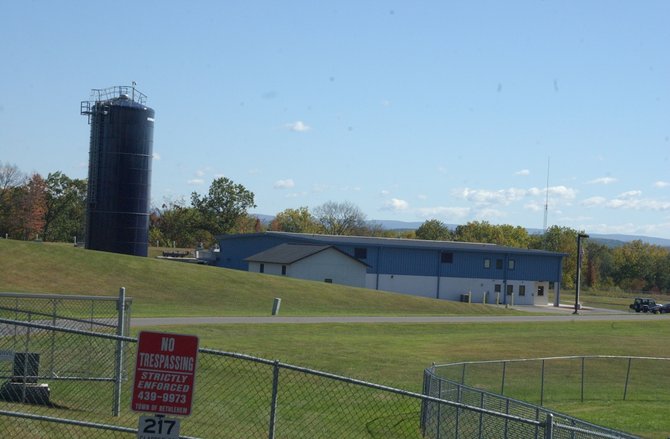 Clapper Road Water Treatment Facility.
Stories this photo appears in:

Town says upgrades necessary meet current and future water usage
Responding to concerns voiced by a group of town residents about water usage and its cost, Bethlehem officials said few changes could be made because of federal regulations, safety standards and the town's water contract with Albany.

EPA cites Bethlehem for levels of chemical byproducts in water system
The Town of Bethlehem has been cited by the Environmental Protection Agency when its drinking water was found to not in be compliance with new guidelines at several testing locations.