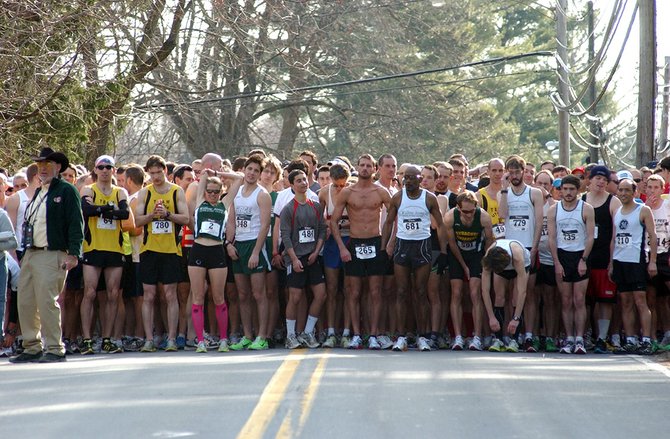 Runners lined up at the starting line at the 2011 Delmar Dash. This year, the event is celebrating its 25th anniversary.
Stories this photo appears in:

Race that turns 25 this year started as weekly running group
The Delmar Dash will run for the 25th time on Sunday, April 14, at 9 a.m., kicking off at Bethlehem Central Middle School. Event organizers are planning to recognize the founders of the Delmar Dash.