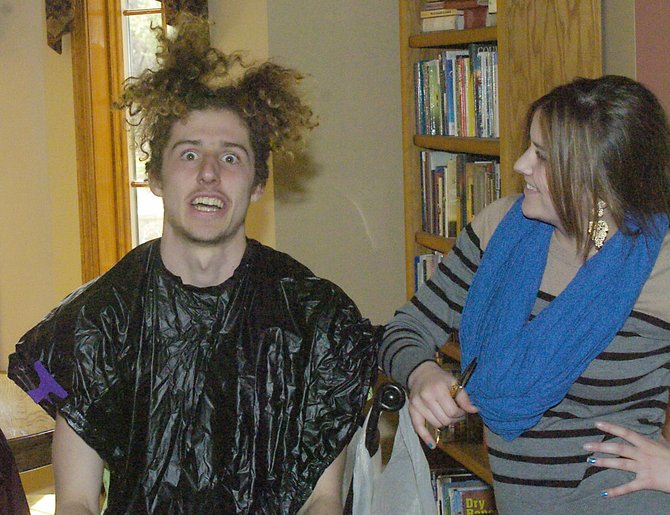 Sara Neville, right, stands back to view the progress she made on cutting Burnt Hills-Ballston Lake senior Joe Girard's hair.
Stories this photo appears in:

BH-BL student donates hair to Locks of Love
No Section II runner was more recognizable than Burnt Hills-Ballston Lake's Joe Girard. All you had to do was look for the tall, lanky kid with an afro two sizes bigger than his face.