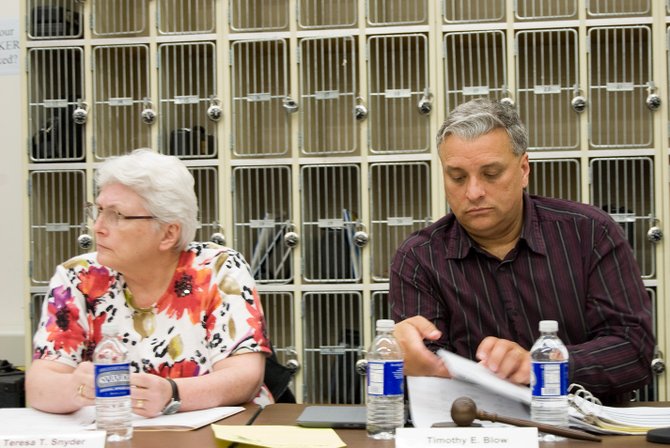 Voorheesville Board of Education President Timothy Blow, right, and Superintendent Teresa Thayer Snyder listen to the public comments at the board's Monday, April 8, meeting.
Stories this photo appears in:

District's state aid declining; pleas to not eliminate freshman basketball
Voorheesville CSD's proposed 2013-14 budget totals $22.6 million, which is an increase of $695,000, or 3.17 percent. The proposed property tax levy increase of 3.23 percent is below the district's tax cap threshold.