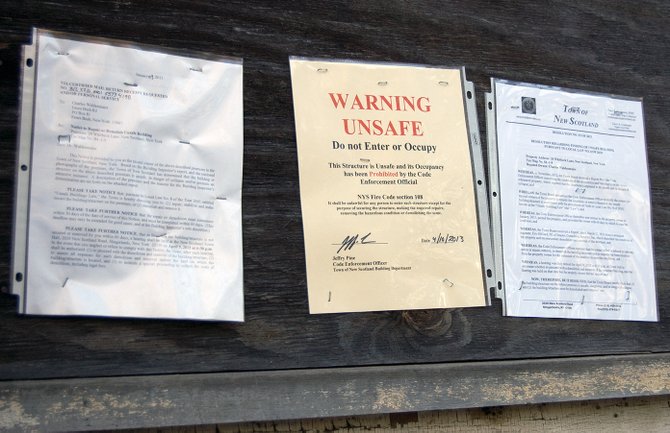 Notices were placed on three building in New Scotland informing property owners it is unsafe.
Stories this photo appears in:

New Scotland officials target three buildings to be razed at an estimated $58k
The New Scotland Town Board held a public hearing Tuesday, April 9, on the proposal to demolish three buildings targeted under the town's Unsafe Building Law. These buildings are the first the town has fully pursued under the law, which was adopted September of 2010.