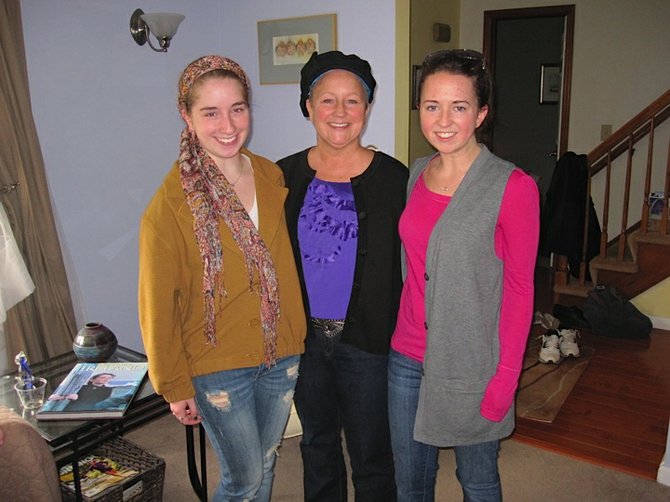 Jean Bassett (middle) with her two daughters, Elena (left) and Amanda (right). Jean died on Easter morning after battling breast and brain cancer for three and half years.
Stories this photo appears in:

Blue Creek teacher Jean Bassett inspired students, even during her fight with cancer
During her first stages of chemotherapy, Blue Creek Elementary teacher Jean Bassett knew she was going to start losing her hair. Nervous her students might become afraid of the changes, Bassett cut her long, curly hair short and walked into the classroom one day with her hair dyed blue. Another day, it was red.