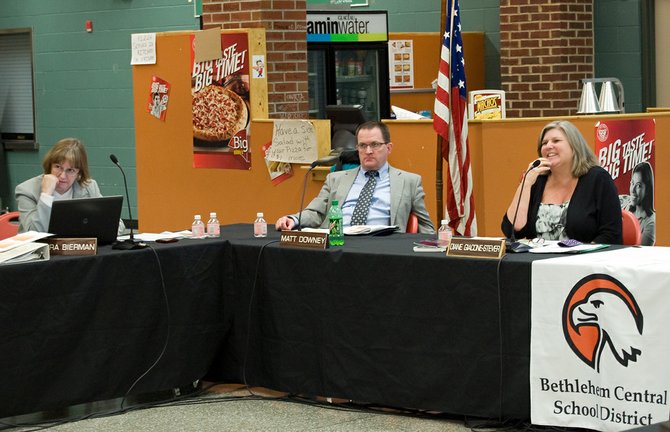 Bethlehem Board of Education members listen to the public comment on the proposed 2013-14 budget, which it adopted later that meeting by 6-1.
Stories this photo appears in:

Board of Education cuts $220k, including freshman level sport teams
The Bethlehem Central School District Board of Education adopted a $90.4 million 2013-14 budget Wednesday, April 17, by a 6-1 vote. The proposed spending plan holds a property tax levy increase of 3.59 percent, below the district's tax cap.