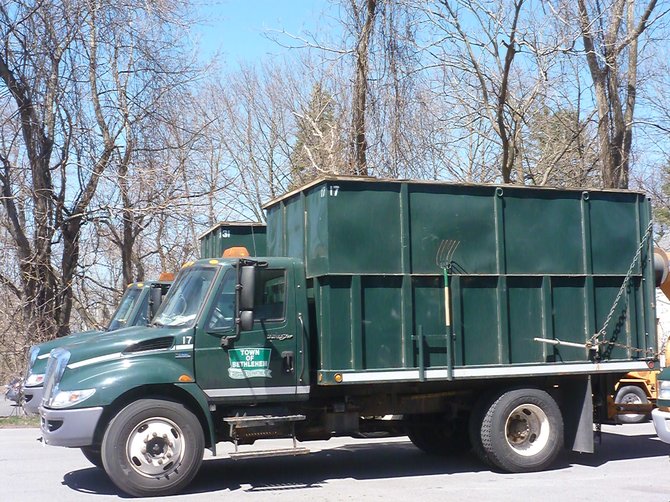 Bethlehem Highway Department.
Stories this photo appears in:
Referendum fails 3,086 to 1,969
The superintendent of highways in the Town of Bethlehem will remain an elected position after residents voted against a new local law that would have abolished the office.
Support lines up behind two groups fighting and supporting April 30 vote
An upcoming vote in Bethlehem to eliminate the position of highway superintendent has led local public figures to seek out unusual allies.