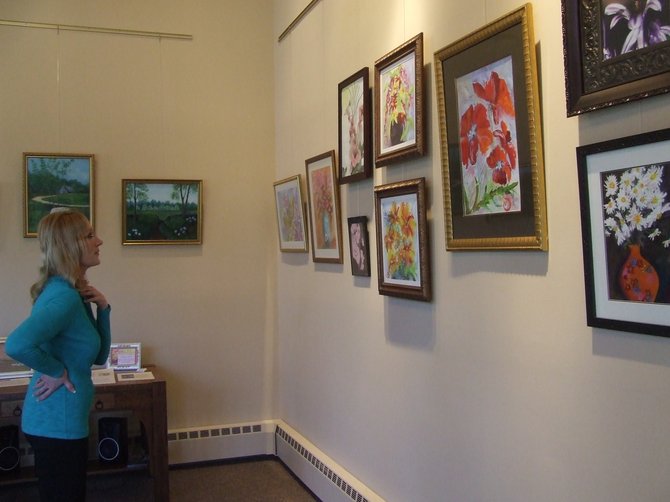 St. Agnes Cemetery Historian Kelly Grimaldi opens up The Living Room for local artists to display their work for 60 days right next to the cemetery's main office.
Stories this photo appears in:

St. Agnes Cemetery's 'Living Room' dedicated to hosting work of local artists
St. Agnes Cemetery isn't a place just for remembering the dead anymore. With a remodeled old chapel now a room lined with local art, it's also become a place to calm the living.