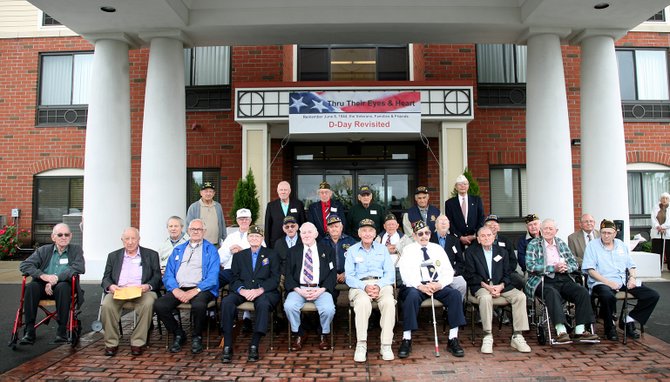 Veterans at the 2012 D-Day Revisited Recognition and Remembrance event pose for a photo. This year's event will be held on Saturday, June 1, at the Holiday Inn Express located on Old Loudon Road in Latham.
Stories this photo appears in:

Event is a way for former soldiers to reminisce and make new friends
For the past three years, Delmar resident Frank DeSorbo has organized a local recognition and remembrance ceremony for veterans of the European invasion known as D-Day. This year he is holding an additional holiday party.
Delmar man continues event commemorating D-Day veterans
As what has been called the Greatest Generation ages, finding World War II veterans is getting harder. Tougher still is locating survivors of a single action, even one as momentous and enormous as D-Day.