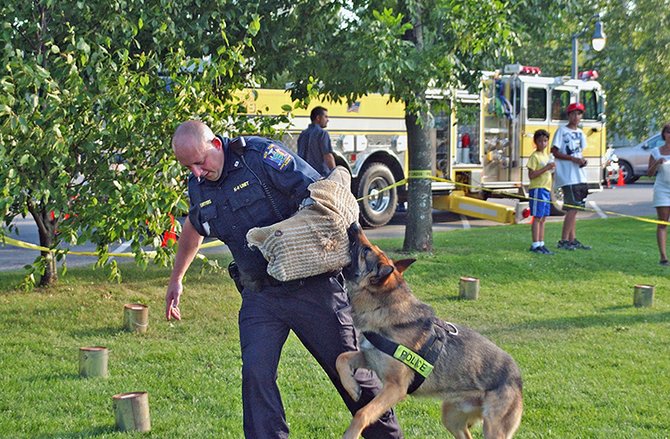 Guilderland Police Department will host a local Night Out at Tawasentha Park in Guilderland on Tuesday, Aug. 6. The annual event takes place in communities across the country and is intended to foster a positive relationship between police and the community.
Stories this photo appears in:

National event marks 30th anniversary connecting police to community
The Guilderland Police Department Community Service Unit is hosting the local Night Out, which is the nationwide event's 30th anniversary, on Tuesday, Aug. 6, from 6 to 10 p.m., at Tawasentha Park.