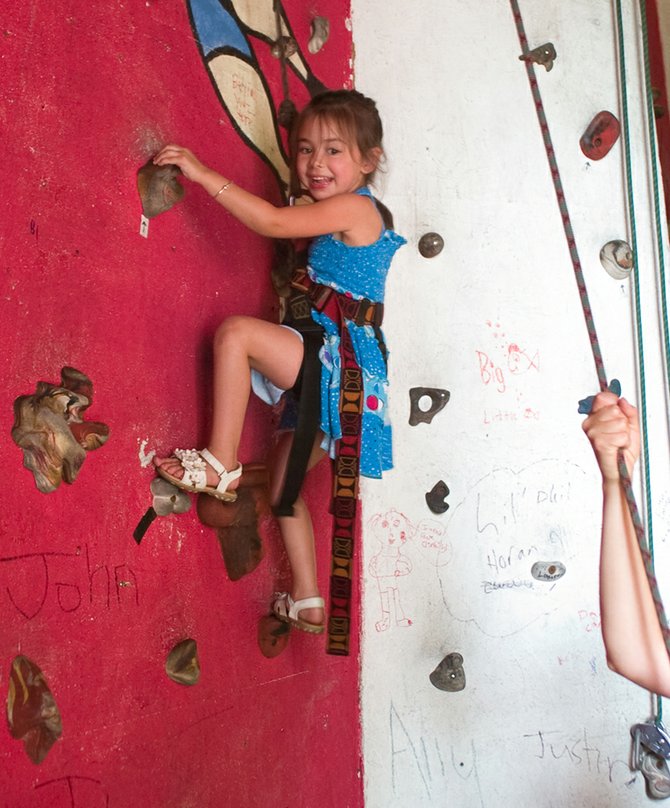 Four-year-old Alessandra, above, climbs up a rock wall at the Guilderland Rock Adventure Barn on Friday, Aug. 2. The facility recently reopened for the general public to harness up and scale its walls.
Stories this photo appears in:

Guilderland reopens rock-climbing wall housed in historic barn to public
The Guilderland Rock Adventure Barn, or GRAB, reopened to the public last month after closing its doors several years ago following waning interest. Public use of GRAB is limited to Friday from noon to 6 p.m. and Saturday from 11 a.m. to 5 p.m. until the end of August.