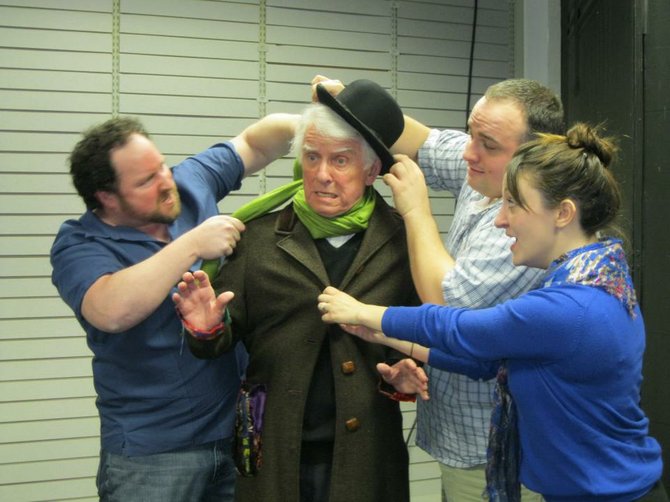 Actors perform for the musical theater show "The Wrong Box," written and composed by Kit Goldstein Grant. She will be releasing the musical theater album for "The Wrong Box" at a CD release party this Saturday, Aug. 17, at Professor Java's in Colonie.
Stories this photo appears in:

Eleven-year project comes to fruition for local musician, composer
As an enthusiast of 19th century obscure literature, Kit Goldstein Grant stumbled across a goldmine when she found a rare novel by Robert Louis Stevenson in her childhood home. Goldstein Grant, who was beginning to get a knack for composing musicals, read the novel and immediately began writing songs and a script based on the story. She saw the characters coming to life and wanted to see them come across the stage.