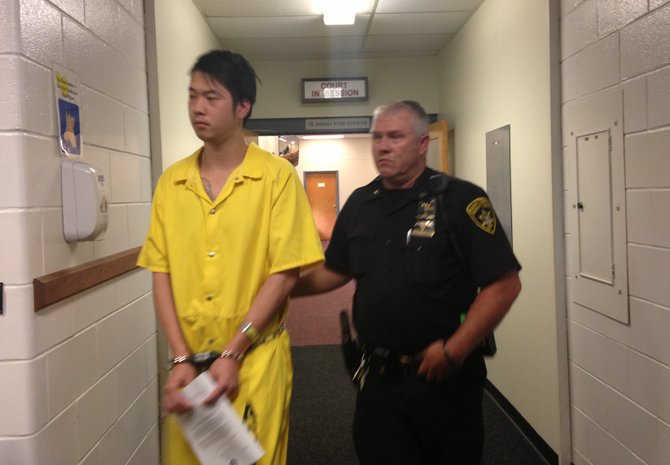 Heng Li, 27, of Brooklyn, attends a preliminary hearing in Bethlehem Town Court. Li was allegedly found in possession of a credit card skimming device and a counterfeit Michigan license, while on the job at Golden Town Buffet.
Stories this photo appears in:

Police link identity thefts to employee of Glenmont restaurant
Two days after four employees of Golden Town Buffet Hibachi & Sushi in Glenmont were arrested on charges of identity theft and deportation warrants, the restaurant's owners were issued a citation for having too many occupants living upstairs.