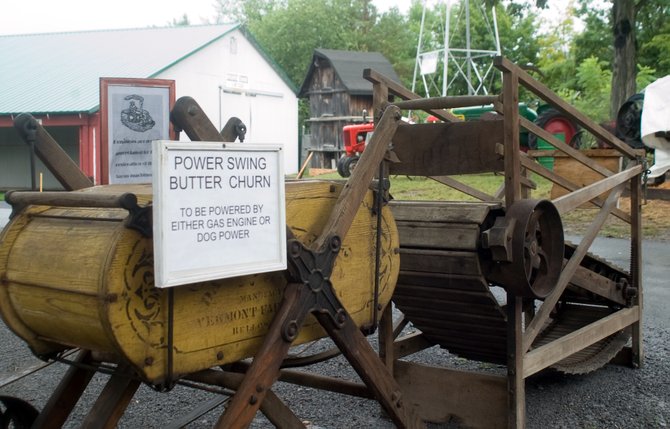 An antique butter churn featured at the Altamont Fair is powered by a dog running on a treadmill.
Stories this photo appears in:

Altamont Fair's museums are the star attraction for volunteers, history lovers
Every year, the Altamont Fair draws thousands of people with its flashier facets, from the newest rides to a destructive demolition derby. But for a slew of volunteers, the main attraction is one that flings you back in time.