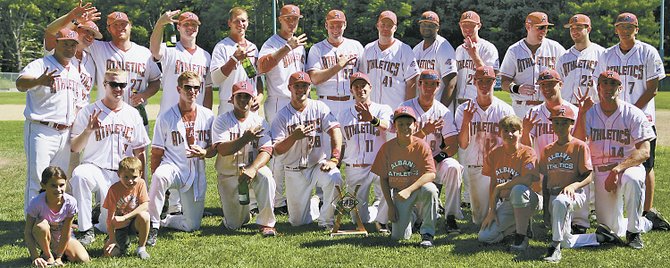 The Albany Athletics had another successful season in 2013, as they won their division of the Albany Twilight League and reached the Stan Musial World Series for the second consecutive season. The Athletics featured several Section II alumni including Guilderland High School graduate Tim O'Connor.
Stories this photo appears in:
Former ValleyCat helps local team during ATL season
The Albany Athletics won its second straight North Atlantic Regional title, which resulted in another trip to the AABC Stan Musial World Series.