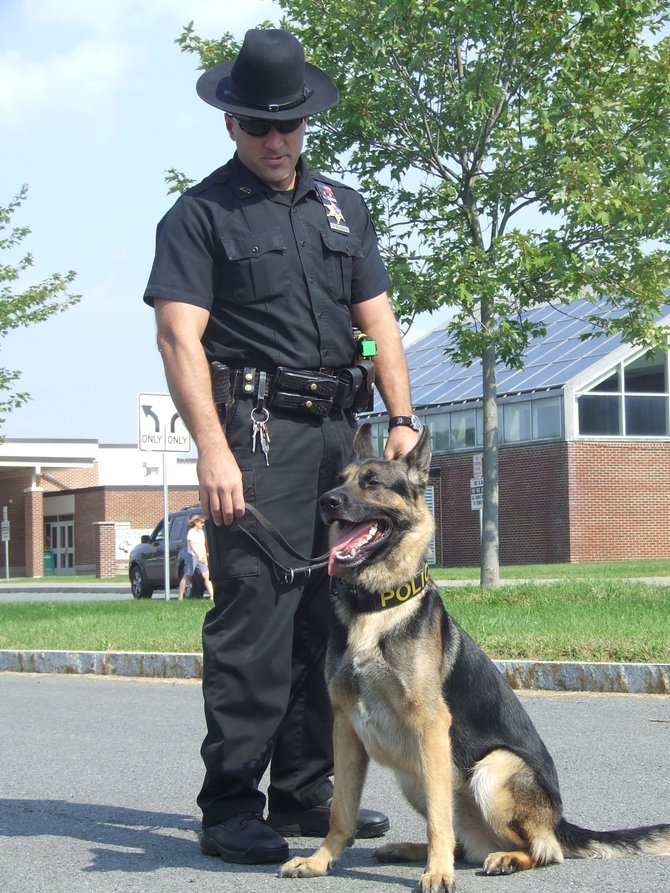 Canine Handler Patrick Strollo stands with George, a 12-year-old German shepherd, with the Albany County Sheriff's K-9 Unit. A Bethlehem High School senior is looking to help raise money for a bulletproof vest for George.
Stories this photo appears in:

BC student starts a fundraiser to buy police dogs ballistic vests
Bethlehem High School senior Rachel Piccolino decided to take her canine adoration to the next level by raising money through local animal shelters and hospitals to purchase ballistic vests for police dogs.