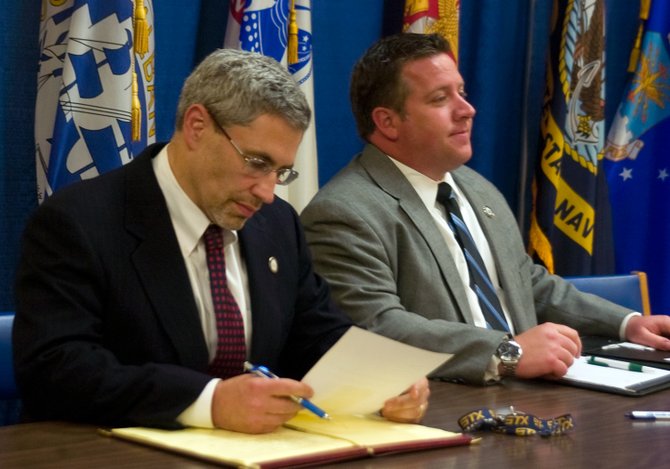 Albany County Executive Dan McCoy, right, listens to a speaker Monday, Dec. 2, during a public hearing on the county's proposed Food Service Waste Reduction Act. County Legislators approved the bill last month by a vote of 24 to 12, but McCoy has yet to indicate if he will approve the law.
Stories this photo appears in:

McCoy holds public hearing on proposed law, most residents urge approval
Leading supermarket chains voiced qualms over the Albany County Legislature's recently adopted Food Service Waste Reduction Act, but not over the most contentious proposal banning Styrofoam containers.