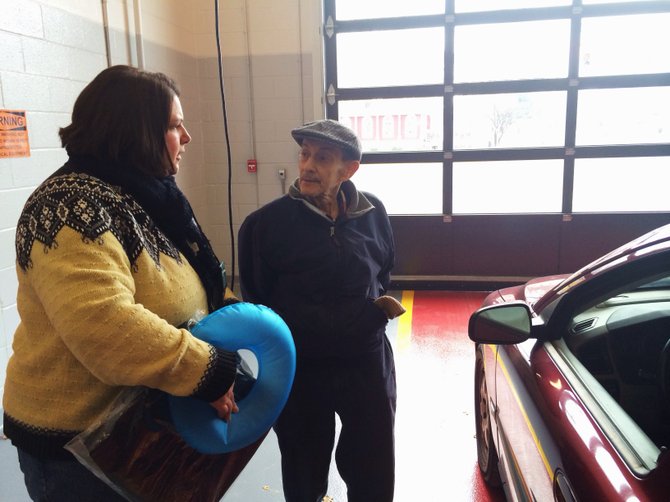 CarFit volunteer Donna Stressel recommends seat cushion alternatives to Ron Bratspis, an Atria Crossgates resident, who uses an inflatable doughnut. Bratspis was one of approximately 15 people receiving tips.
Stories this photo appears in:

CarFit helps older drivers stay safe behind the wheel
CarFit volunteers converged at Westmere Fire Department on Wednesday, Dec. 4, to make seniors aware about vehicle safety equipment and to fit cars to each individual. Information is given to enhance driver safety, too, along with recommending certain items that can be purchased to make driving safer.