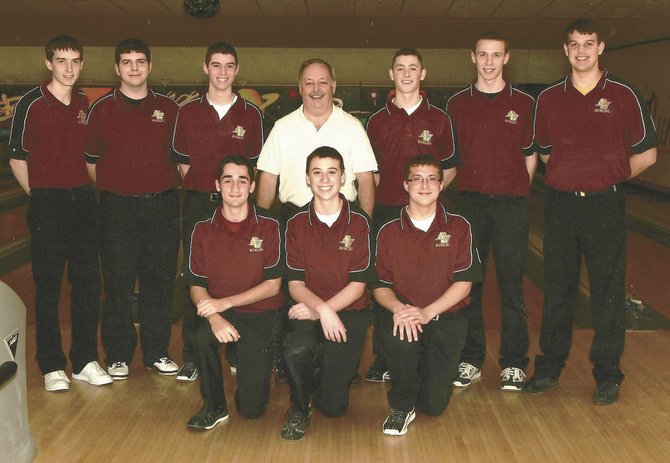 The members of the 2013 state champion Colonie boys bowling team are, from left, (front) Ricky Rovelli, Noah Burke and Nick Peckowitz; and (back) Eric Kaminski, Justin Frey, C.J. Leisenfelder, coach Bill Carl, Justin Carl, Nick Shaw and Charles Moeske.
Stories this photo appears in:

Colonie bowlers win second state title in last three years
The following article appears in the Dec. 25 edition of the Colonie Spotlight.