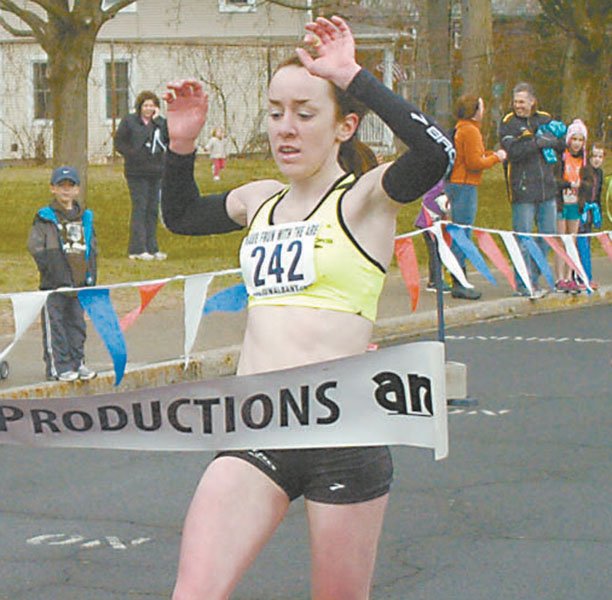 Megan Hogan claimed the 2013 Delmar Dash women's division title with a record time of 27:38.
Stories this photo appears in:

Sunday's race features some of the top Capital District runners
Aaron and Diana Knobloch know the drill now. The married couple are in their second year of organizing the Delmar Dash, and Aaron said they used the knowledge they gained last year to get an earlier start in putting together the annual 5-mile race.